Fall In Love With Your Couches Again With Professional Upholstery Cleaning In Nedlands That Leaves Them Looking Like New. Get Ready To Be Amazed By The Results!
In Nedlands, Western Australia, our couch cleaning, sofa cleaning, and lounge cleaning services are well-known for their meticulous planning and thoroughness. Our couch cleaning staff is dedicated to delivering outstanding service by adhering to a comprehensive cleaning procedure. One thing that will impress you is that we have never received any negative reviews from our customers.
In addition, we offer a comprehensive selection of couch cleaning and sofa cleaning services so that our customers can come to us with all issues. Finally, our low prices are the frosting on the cake. Locally owned and operated for over a decade, Prompt Couch Cleaning Nedlands has become the go-to source for Nedlands residents in need of reliable, low-cost upholstery cleaning services. As a bonus, we offer the best couch cleaning in Nedlands and surrounding areas, regardless of whether your sofa, couch and upholstery are made of leather or fabric.
Drop us a line
Book A Service
Flexibility In Prices And Timing: Experience Couch Cleaning In Nedlands With The Best Team
If you've exhausted DIY solutions for your worn couch, it may be time to call the professionals. The time has come to seek the help of a qualified sofa cleaning service. When it comes to cleaning couches, many companies on the market make extravagant claims yet fail to deliver.
Prompt Couch Cleaning knows that your sofa requires deep steam cleaning if that has not been cleaned for many months. We are a well-known provider of couch cleaning services that can restore your furniture to its former glory. Our Couch Cleaning Nedlands staff comprises expert sofa cleaners with years of industry experience so you can expect Flexibility In Prices And Timing from our company. You can put your complete faith in our couch cleaning service.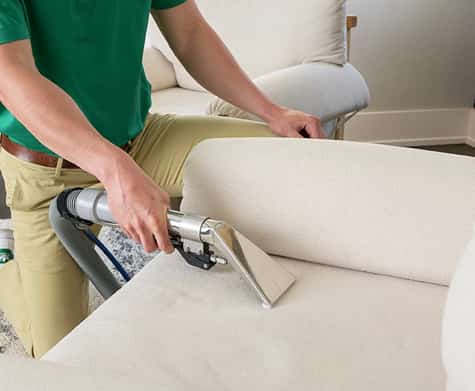 Our Couch Cleaning Nedlands Services For Your Homes
We have everything you may require to clean and protect your couch, sofa, lounge, leather upholstery, and leather furniture. We can steam clean, dry clean, deodorise and sanitise your couches and other upholsteries.

Fabric Couch Stain Removal
When you bring your couch to us for cleaning, we'll determine the fabric type so we can use the most appropriate cleaning products. We use low pH cleaning chemicals and the cleaning technology to clean your sofa upholstery safely, gently, but effectively, leaving none of the residues that can stimulate quick resolution. The most significantly filthy and stained areas are pretreated with specialized procedures. Indeed, our couch cleaning method is the best available in Nedlands.

Fabric Couch Sanitisation
We have the best solution to eliminate mould and odours from fabric sofas. Our Nedlands Couch Cleaning team has always been there for you. If you want a clean couch, sanitise a couch and revitalise a couch, then you can count on us to give you one. We're your best bet if you need your couch cleaned and sanitised and don't want to spend a fortune. We have the best Couch Cleaning Nedlands professionals who can assist you with protecting the life and beauty of your sofa.

Fabric Couch Scotchgard Service
Spills and stains can easily damage couches, but with our high-quality Scotchgard service, you won't have to worry about such things. We are familiar with the Scotchgard treatment for sofas and apply it correctly. In addition, our prices for sofa safeguarding are the lowest in the industry.
Fabric Couch Dry Cleaning
We also have extensive experience in couch dry cleaning in Nedlands. The couch is dry-cleaned using the right brush and solvent. We use cutting-edge dry cleaning equipment at our organization to guarantee your satisfaction.

Fabric Couch Steam Cleaning
Microfiber and other fabric sofas are easily cleaned by steam cleaning. Steam washing is a viable cleaning option for your couch so long as it is safe to remove the cushion covers and wash them separately. Couch Cleaning with steam is the most effective method. There will be no insects, mites, pet dander, or other allergens on your couch.
The upholstery on your cushions will stay as supple and fresh as ever if you steam clean them regularly. Stains from the past will be much simpler to remove after such a washing, and the smell will go away entirely. The mould and mildew that have taken up residence inside the couch's cushions will be eradicated, as will the bacteria that cause them to smell. We follow these steps carefully and your sofa will look and feel like new when we finish the steam cleaning process.
Why Is It Important To Clean Couches With Professionals?
Couch cleaning is important because of many reasons. Compared to having professionals do it, doing it yourself has less impact because of the inability to eradicate stains and grime. You should employ expert couch cleaners if you care about the appearance and cleanliness of your sofas. Please consider these three arguments in favour of having your couches professionally cleaned:
Aids in the removal of set-in stains
Everybody knows how painful it can be to deal with stains that won't go away. If you can clean them straight away, that would be great. If left unchecked, the colour will spread further into the couch's fabric. A permanent mark may be gone, which then attracts dirt and dust, worsening the situation. It's at this point that expert help is most welcome. Professional deep Couch Cleaning removes the most stains from sofas and other upholstered furniture.
Used to prolong the life of upholstery
It's likely news that having professional cleaners maintain your sofas and couches regularly can significantly increase their longevity. A couch's external and internal fibres might deteriorate from all the dirt and spills over time. This could result in the loss of your beloved sofa. Cleaning your couches professionally regularly is the best way to remove ground-in filth and keep them looking like new. Thus, hiring a professional can help your upholstery last longer.
Allergen Avoidance
While allergens themselves aren't dangerous, they can be a concern for people who already have breathing issues. In addition to dust, allergens can accumulate on upholstered furniture, which you may not realize. You can reduce allergies in a room by having professional upholstery cleaners treat the couches. Experts employ high-quality products that effectively eliminate allergies.
Call On Our Couch Cleaning Nedlands Professionals To Help You Clean Your Leather Couch And Sofa
Because leather furniture needs special care, if you have leather furniture, you can use our cleaning services. If you're interested in receiving professional leather sofa cleaning services, don't hesitate to get in touch with our specialists. Leather furniture is delicate and can be easily damaged by using the incorrect cleaning solution or method.
Only an expert's opinion should be trusted since acquiring another leather sofa would be prohibitively costly. Because Prompt Couch Cleaning is approved as a licensed upholstery cleaner, your leather upholstery will be cleaned safely. For thoroughly cleaning your sofas, you can put your complete trust in us. Please pick up the phone immediately to schedule an appointment with us. In an emergency, call us, and we'll get back to you immediately with an exact time to come clean your couches.
In a pinch and need your couch cleaned in an emergency? Reach out to us. We're ready to respond to your inquiry anytime, day or night. Not only that, but our local staff of cleaners is prepared to clean your couch on short notice. Our emergency couch cleaning service in Nedlands is available at no extra cost. We value punctuality and will be at your door at the scheduled hour. Get in touch with us now to see how quickly we can clean your sofa.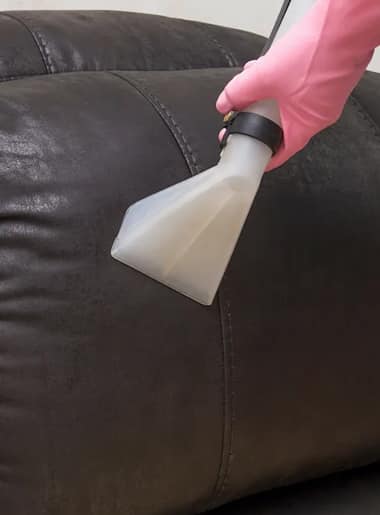 Six Reasons Why You Should Hire Us To Clean Your Couch, Sofa And Lounge In Nedlands
Using our Couch Cleaning Nedlands service comes with several significant advantages. On top of that, we have 100% customer satisfaction. Therefore, we have become the go-to upholstery cleaners in Nedlands. The following are some of the many reasons why we excel:
We have memorized the best routes across Nedlands to get you fast services.
We only charge a small fee for our couch cleaning service.
Our help desk is open 24/7/365 for your convenience.
Every member of our Nedlands, Western Australia, Couch Cleaning crew is a specialist in their field with many years of experience.
We only use non-toxic cleaning products on your couches.
Fabric Couch Scotchgard protection service, no one can do this better than us.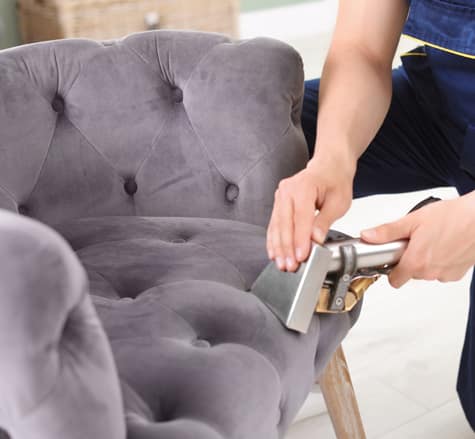 FAQs:
Maintaining a healthy home includes keeping the couch clean. To preserve your upholstery in superb condition in the presence of children, pets, etc., it is recommended that you seek the assistance of a professional cleaning service. You can fix a schedule that can be once a month, once in two months or others. Cleaning your sofa once a month is recommended for most homeowners.
Our experts will examine the upholstery's structure and fabric to determine the most effective cleaning strategy. We have the proper equipment and methods to thoroughly clean your sofa and eliminate all the grime, stains, and bacteria.
Sofas can harbour dangerous allergens, dust, and dirt levels if they aren't cleaned routinely. As a result, it is recommended to vacuum upholstery at least once a week and contact a professional to preserve couches in pristine condition regularly.
We're open every day of the year, weekends and holidays included. If you need a couch cleaning service, we can be reached anytime.